Automator is a handy application in Mac OS X. It makes your everyday, repetitive tasks more efficient by chaining operations exported by variety of applications. It automates something you would manually do using multiple applications.
Recently I was introduced to ifttt – short for if this then that. In their own words, like 'lift' without the 'l'. To me, this is an awesome tool! It provides an Automator like way of chaining actions provided by multiple web services, called channels, to create a workflow, or Task. Automating something I would manually do using multiple websites. The Tasks are set rolling on Triggers that are also defined for individual web service.
They also have hundreds of pre-canned tasks called Recipes that you can readily use.
I won't make this a help page about ifttt. You should visit http://ifttt.com/wtf, read all about it, and start being efficient on the web.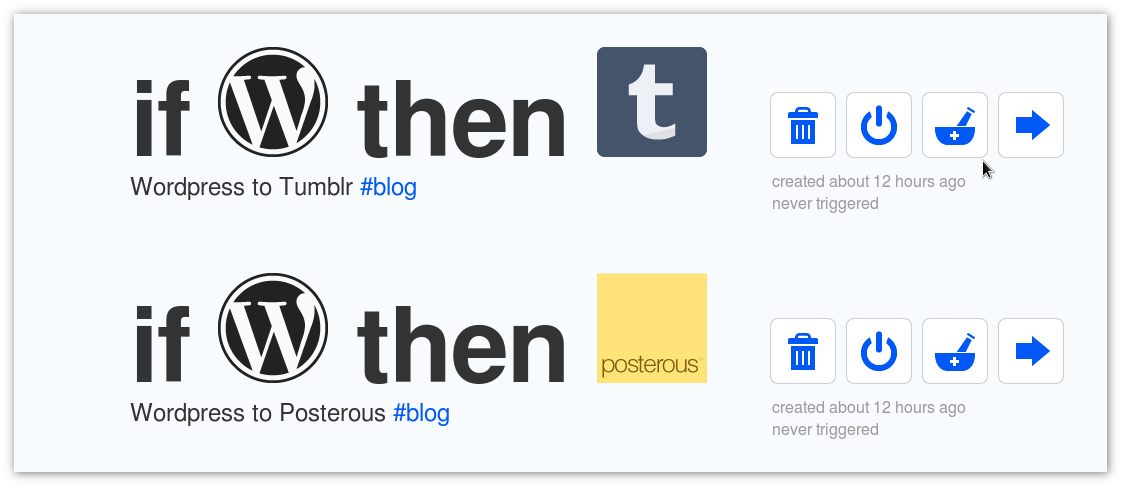 If everything goes well, ifttt should post this blog post on my Tumblr and Posterous. If not, I probably need more reading and tweaking to do!